---
Buy "Phase IV":
Austria:

world:
Amazon
digital:
iTunes
inform:
www.med-user.net/phalangst
www.facebook.com/phalangst
listen:
https://soundcloud.com/phalangst
www.phalangst.bandcamp.com
see:
Phal:Angst on youtube

PHAL:ANGST
 is an industrial (post-) rock band, based in Vienna, Austria. They started in 2006 as a collaboration of the projects 
PHAL
 and 
PROJEKT ANGST
and soon realized that they wanted to perform as a real band and added a bassplayer. Since then: shows, 4 albums 1 soundtrack, 1 remix album.
line-up:
ph – vox/harp/xylophone
… was also the voice for MAN-AT-ARMS, 
DISCOVER
 and THE LONESOME NOBODYS. Currently in the choir of the 
SALOONIES
.
al – guitar/vox
… plays since 1992 in several punk / hardcore / metal / stoner / sludge / singer songwriter / fun – bands (
CYRUSS
,
BEAUTY LIES
,
ANGRY KIDS
, 
E.M.S
., 
RADIKALKUR
, DISCOVER, PYRETHRUM,…)
angst – electronics
… produces experimental / ambient / electronic / industrial-music since 1997, he released 5 solo-albums and collaborated with 
VATICAN'S CHILDREN
, DARK AVANTGARDE EXPERIENCE, radio DER ABGRUND/PROTON, before that he played in the punk-bands 
SHOCK TROOP
 & FLUHRSCHADEN
: – bass (since 2015)
… aka Julia alias Lady M, also plays as
THE BASSENGER
and was in
TERRA TOMA
kev – bass (2006-2015)
… also plays/ed with noise-rockers 
FRESNEL
 & 
L'ASINO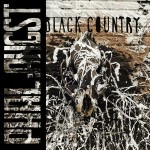 bs16: PHAL:ANGST – "Phase IV" Do-Lp/Cd/digital (28th september 2018)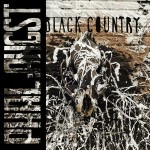 bs11: PHAL:ANGST – "Black Country" Do-Lp/Cd/digital (14th november 2014)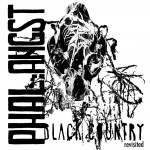 bs12: PHAL:ANGST – "Black Country Revisited" digital (28th november 2014)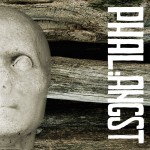 bs13: PHAL:ANGST – "Shiver With Cold" digital (14th november 2014)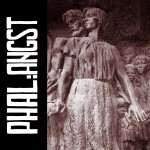 bs14: PHAL:ANGST – "для одной руки" digital (21st november 2014)
---
Press Images by Klaus Pichler: