The trio from Erdberg/Vienna existed from 2004-2009 and played brutal Stoner Rock & Sludge. Emerging from the practice room cellars of the legendary live-venue "Arena Wien" they regulary accompanied the by then upcoming concert-series "Roadtrip To Outta Space".
Influences were bands like Eyehategod, Dystopia, Bongzilla, Entombed, Iron Monkey, Kyuss, High on Fire, Bolt Thrower or Unsane. The lyrical content is fragmentary and of misanthropic, dystopian and anarchist nature.
The band has toured Austria, Germany, Italy, Switzerland, Czech Republic and Croatia. They shared stages with Cult Of Luna, Suma, Kylesa, Pungent Stench, Dozer, High On Fire or Weedeater. In 2008 they contributed several songs to the soundtrack of "Saila", the award-winning,
enwatchtime
dystopian Berlin-Punk-Underground film.
Their 2 albums "Hate / Human" (2005) and "Hate Songs" (2007) are now going to be rereleased digitally, "Hate Songs" will be physically available in stores as well. Both albums were recorded live within very short time which was certainly beneficial to their rough charm.
Line-Up:

Alfred Wihalm – git/vox
Klaus Hoffmann – bass
Markus Freudenthaler – drums
Quotes:

"Sluggish, melancholic but also extraordinary metallic lavasound with growling vocals swells out of the speakers. Cyruss sound frightening vicious and nasty and the consumption of the record creates a downright oppressive atmosphere. The mixture of dirty southern rock (Eye Hate God), Stoner (Goatsnake) and of course Doom (Black Sabbath) is an outstanding success in my opinion! Who likes well-groomed monotony with crusty attitute à la Eye Hate God will be happy here."
 earshot.at
"Misanthropic and anarchistic thoughts are expressed through a slow, sludgy rhythm and a suffocated but raw and brutal voice. The guitars do hypnotic and repetitive riffs which get on well with stoner rock stuff and sometimes they remind even of some grunge and metal."
 last.fm
"Hatefilled, apocalyptic and totally punishing filled with finest morbid viennese charisma."
 Overgroundkiller Syndicate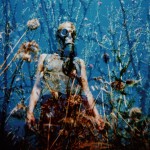 blood # 10: Cyruss – Hate Songs (Cd, digital)
Distribution: Hoanzl (physical), Ordis (digital)
Release date: 14.2.2007
Rerelease: 1.12.2015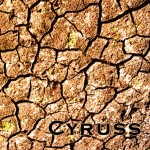 blood # 08: Cyruss – Hate / Human (Cd, digital)
Distribution: Ordis (digital) (physical out of print)
Release date: 27.12.2005
Rerelease: 1.12.2015