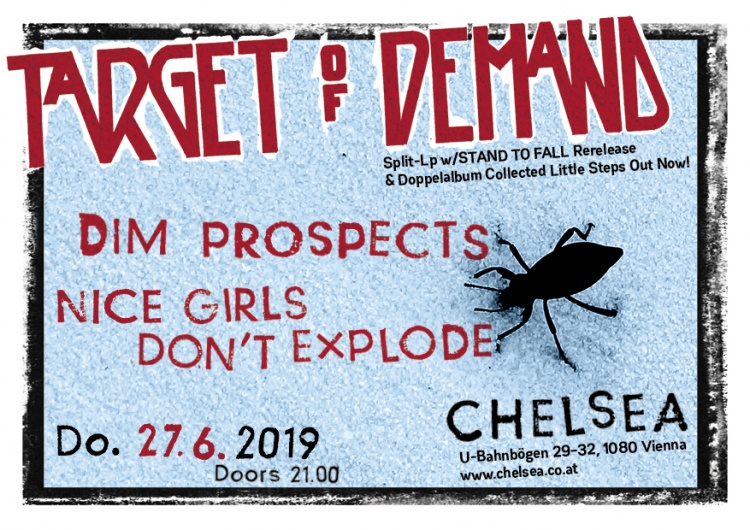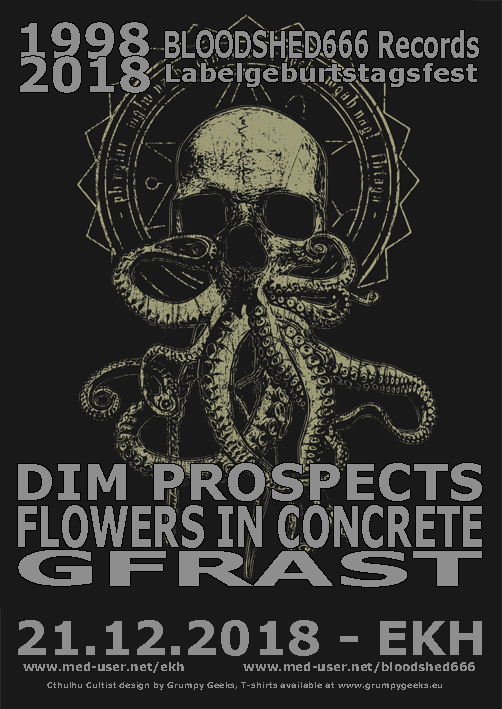 Hi there!
Here's a clip of Papers and Waiting, and here's the full concert at KAPU. Enjoy!
CONCERT!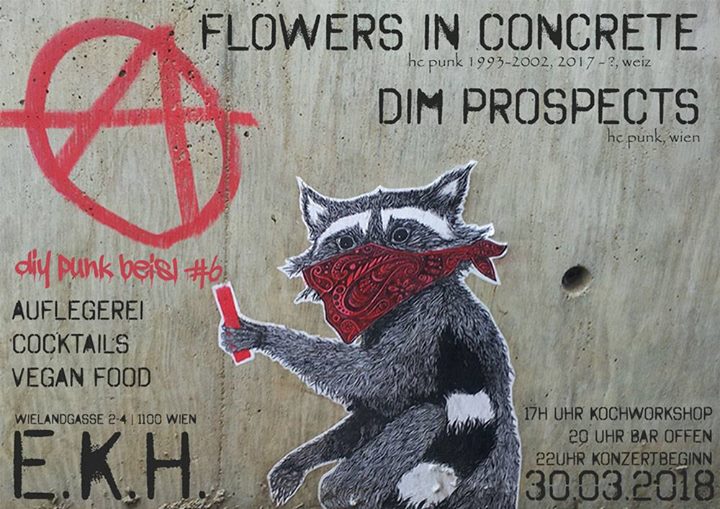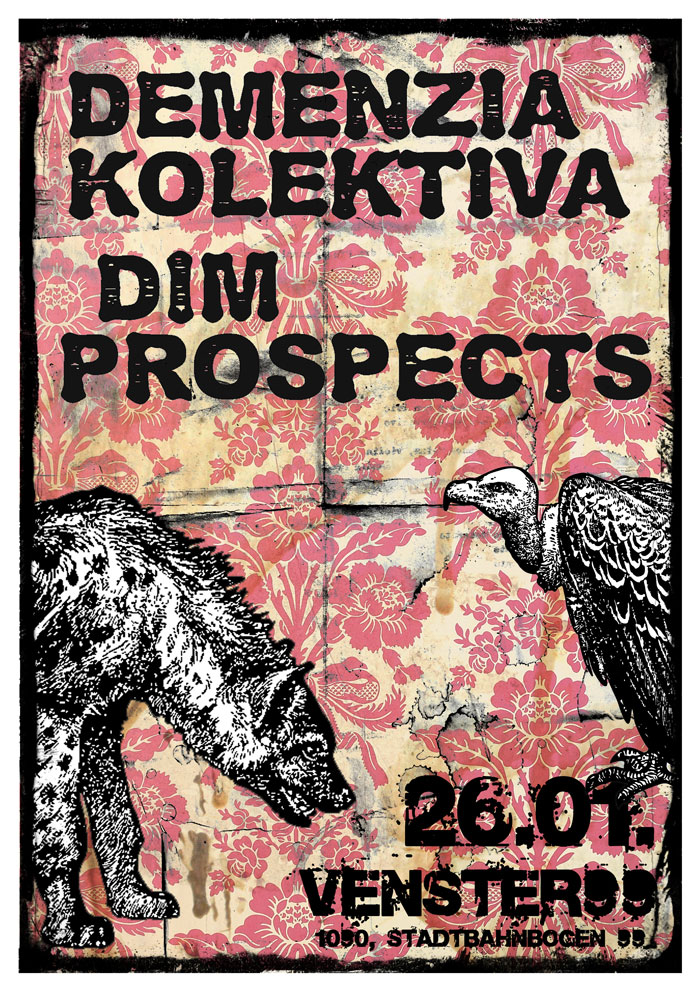 7INCHES OX-REVEW & CONCERT!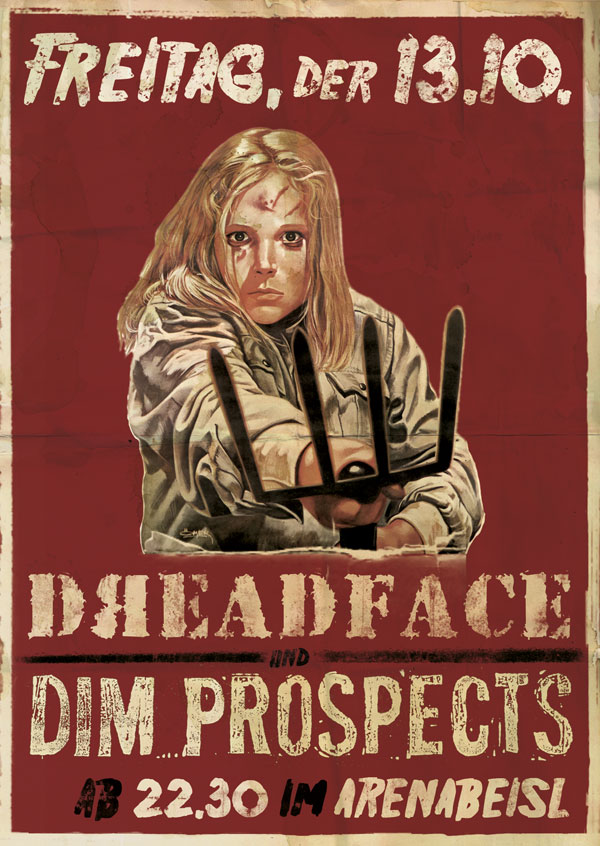 INTERVIEW
Listen to the Radio Augustin Interview. Klick!
REVIEWS
They're already some reviews of the 7inches in the TALK'S CHEAP section!
ON THE AIRWAVES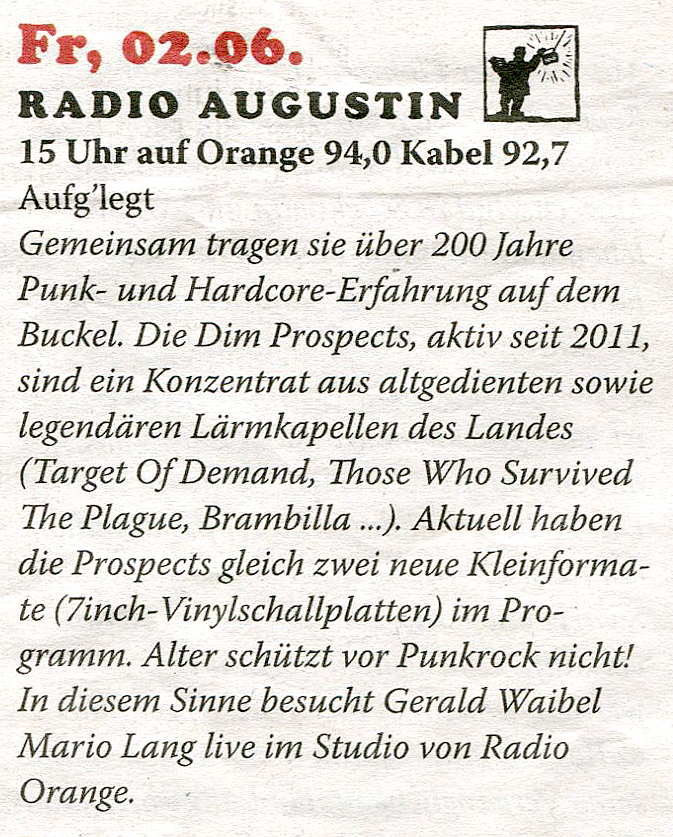 visit the Radio Augustin website!
SEVEN INCHES
We'll be releasing two 7inches this spring, a 3-song 7inch on our own label Lunadiscs and a split 7inch with DEMENZIA KOLEKTIVA on our old friend Marco's Label Santa Diabla... release-parties will be announced!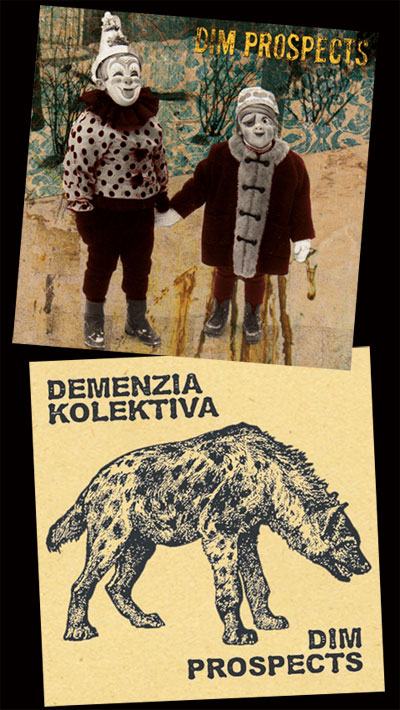 STUDIO
We've been recording 6 songs, again at Elephantwest Recording Studio with Nikolaus Preglau. Songs are in the mixing; so we're all waiting...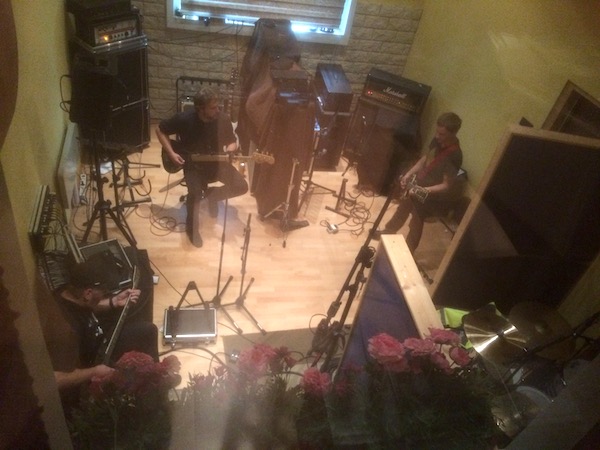 PHOTOS KAPU
NEW T-SHIRTS
Mops made some new T-SHIRTS!
VENSTER99 PHOTOS & VIDEOS
Suzie. took some nice shots and there are also three videos on youtube, thanks to PRiESTERSEMINAR!
Evil vs. Baddie
Stillborn Again
Dad (Nomeansno-cover)
THERE WILL BE SHIRTS...
and there are already buttons. Klick!
VENSTER
We will be playing with the fabulous Nervosas on Sept. 10th at the VENSTER. Looking forward, and thanx, Schurl

PHOTOS...
taken by Mario Lang at the Album Release-
party June 12th, 2015. Thanks a lot!
WHERE TO BUY THE VINYL...
You can get our LP on discogs.com, twisted chords,
or via flight13.com Aug. 2015
- or simply contact us
IT'S GETTING UGLY NOW...
LP + MP3 out in June 2015!
| | |
| --- | --- |
| 27.06.2019 | @ Chelsea (Wien) with TARGET OF DEMAND & NICE GIRLS DON'T EXPLODE |
| | |
| | |
| | |
| | |
| | |
| | |
| | |
MUSIC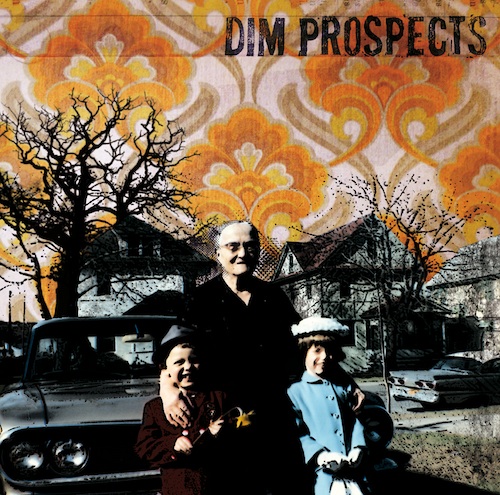 WHERE TO BUY THE VINYL?
You can get our LP at our concerts; on discogs.com, twisted chords, or via flight13.com
- or simply contact us
CONTACT: dimprospects@med-user.net
TALK'S CHEAP
DIM PROSPECTS s/t LP
Lunadiscs / Créme Brûlée
This record arrived via punk post from Dim Prospects' guitarist Mops who gave it to my good friend Rich when he visited Vienna recently. Many years ago Rich had given me an album by an Austrian band I'd never heard of at that point, Target Of Demand, it was a great record that also featured the guitar talents of Mops. I wouldn't go as far as comparing the two bands, although some of the guitar parts on this do have me thinking of that record, perhaps unsurprisingly. Dim Prospects deliver driving, melodic punk which at times reminds me of early Leatherface or even Pegboy, and although not super fast, the songs are brimming with an energy that gets into your soul and makes you feel you can do anything. I've been playing this a lot and have no hesitation in saying that this is one of the best melodic punk records I've heard in a long time. (Tony)